Trading VPS
Ever felt like your trading dreams are trapped in a maze? What if we told you there's a way to trade without borders? Introducing our Elite Trading VPS – your passport to a seamless trading journey. In the fast-paced trading universe, having a dedicated VPS is like having a supercharged engine for your trades. No more lag, no more limitations – just smooth, uninterrupted trading around the clock. Experience lightning-fast execution and continuous connectivity that propels you toward your trading goals. With our VPS services, you're not just trading; you're transcending boundaries and conquering markets like an elite. Your success has found its new companion.
From the budget-conscious to the power-seeker, we've covered you with various options that won't break the bank for the best forex VPS.
1
Basic Plan
The "Basic Plan" is starting off the line at just $3.50 a month with Genuine Windows Server 2012 R2 OS and Pre MT4 Installation. Stepping up, the "Starter Plan" at $6.99 monthly offers a more comprehensive approach with 99.99% Uptime Guarantee and Instant VPS Setup & Control Panel.
2
Advanced Plan
The "Advanced Plan" comes at $10.99 monthly with Run Multiple MT4s, EAs, and Remote Trading 24/7. The "Professional Plan" at $16.99 monthly equips you with Multiple Devices and Unlimited Users as we move higher. At the same time, the "Standard Plan" at $7.99 monthly delivers a balance between value and performance with a Dedicated IP Address and New York, Amsterdam, and Malaysia.
3
Premium Plan
For those who want to bask in seamless trading, the "Premium Plan" at $28.99 monthly is your golden ticket with 5 GB RAM, 2 CPU Core, and 70 GB SSD. And suppose you're not just in it to win it but to dominate.
4
Ultimate Plan
In that case, our "Ultimate Plan" at $41.99 monthly lays the world of trading at your feet with 4 Core CPU, 100 GB SSD, Windows Server 2012 R2 OS, Unlimited, Traffic/Bandwidth (T&C), Pre-installed MT4/5, Unlimited MT4/5 (T&C), MAX MT4/5 Terminal and all other services.
Why VPSforex.host is the Go-To Choice for Trading VPS
VPSforex.host stands tall as the ultimate Trading VPS haven. Swift trade executions are etched in stone, thanks to warp-speed connectivity.
Instant Trades Execution Our high-speed connectivity ensures lightning-fast trade executions, giving you the edge in dynamic markets.
Reliability Redifined Missing market movements are history. With a remarkable 99.99% uptime guarantee, you'll always be ready to pounce on opportunities.
Ironclad Security Measures Defended by DDoS protection, meticulous firewall setups, and regular data backups, your data stays as safe as a vault.
Always At Your Service Trading doesn't sleep, and neither do we. Our round-the-clock support team is laser-focused on assisting traders, ensuring you're never alone on your trading journey.
Your Personal Performance Arena No sharing, only caring about your success. Dedicated resources mean unwavering performance tailored to your needs.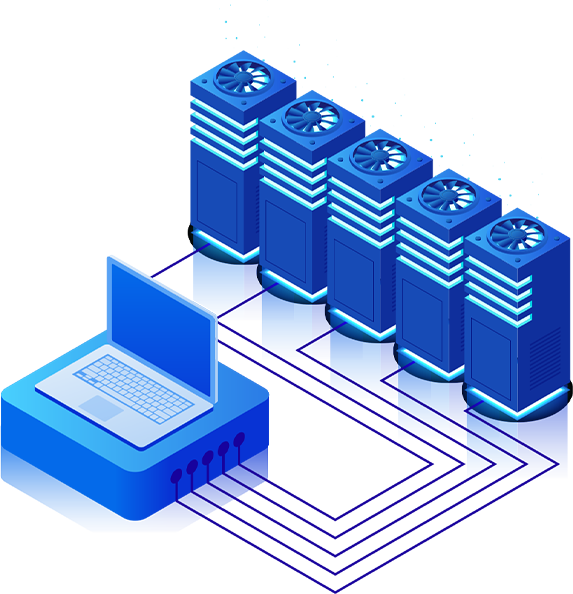 Step into the fast lane with our trader-tailored features:
Core Features Our Of Trading VPS Tailored for Traders

Lightning-Fast Execution
Our VPS ensures ultra-low latency, giving you a competitive advantage by executing orders at lightning speed. Your trades are on the fast track to success.
Seamless Platform Launch
We provide pre-installed trading platforms like MT4/MT5 upon activation. It's trading without the technical speed bumps.

Your Trade, Your Scale
Scale your resources up or down effortlessly, aligning with your trading requirements. Stay in control of your performance and costs.
Trade Beyond Boundaries
Our remote access feature lets you manage your platform from anywhere, at any time. The world is your trading floor.
Performance on Autopilot
Our regular updates and maintenance guarantee peak performance. You trade while we fine-tune, with no disruptions.
Real User Experience
Traders share tales of turbocharged speeds that make lag a distant memory, rock-solid reliability that's a true market ally, and an interface so smooth it's like trading on a breeze. These real user experiences vividly depict the journey from frustration to flourishing profits, with slow trades and disruptions bidding a swift farewell. Your successful trading story starts here - where speed, stability, and simplicity welcome you.
Move It

Good performance and reasonable cheap pricing. Highly recommended for forex VPS. Keep up the good work guys! 👍

Currently subscribe from them and has repeating for 3 month. Great customer support & fast response!

Currently subscribed to Forex VPS plan. Recommend this subscription for those who want to do forex with an Expert Advisor (EA).

Absolutely superb VPS from Forex VPS Host! My forex trade become easier with it. Thank you!
All Your Questions Get Answers
What is Forex VPS Hosting?

Our Forex VPS Hosting service allows Forex traders to operate and run automated algorithmic techniques, which includes MQL5 Signal, Copy Trade and Expert Advisors 24 hours per day, 5 days per week on a virtual machine. This helps you minimize system downtime due to connectivity and technology failures.

What is a Trading VPS, and why should traders care?

It's a remote server that runs your trading software 24/7, ensuring your trades don't sleep even when your device does. There are no power cuts or internet hiccups – just smooth sailing for your trades. Internet connection stability, power redundancy, access from anywhere.
How does a Trading VPS work with different trading software and platforms?

It's compatible with most trading platforms. It's a versatile buddy that follows your lead and executes your trades swiftly, no matter what software you're using.

Is a Trading VPS compatible with all devices?

Absolutely! A Trading VPS is open when it comes to devices. It happily syncs with your PC, Mac, tablet, or even your vintage smartphone – if it can run your trading software, the VPS can work its magic.
So, Why wait?
Let's talk perks in the grand finale of our trading VPS spotlight! Our VPS services aren't just a tool. They're your trading sidekick. Lighting-speed executions? You got it. Uninterrupted uptime? Absolutely. Now, to cut to the chase without the grand farewell, let's chat trust.
View Plans
December 6, 2023
The Virtual Private Server has made its way into all walks of life. Whether you're a Fortune 500 company or
December 6, 2023
Traditional trade has become a thing of the past. With the development of VPS, trade has evolved into a much
December 6, 2023
Everything is being digitalized as we know, and trading is no different. It has also adopted the idea of connecting