Cheap Forex VPS
Where financial finesse meets technological prowess - behold our budget-friendly Forex VPS solution! Navigating the complexity of forex trading demands more than just expertise. It requires a dedicated virtual space. Enter our Cheap Forex VPS, a fusion of affordability and top-tier performance. Harness the power of lightning-speed execution and unwavering connectivity without draining your wallet dry. Here, the intersection of cost-effectiveness and exceptional functionality becomes your new trading oasis. Join a community that understands the sweet symphony of high-stakes trading and resource-savvy decisions. Elevate your trading game today with a VPS designed to keep up with your financial ambitions, all while keeping the coin-counters content! No more lag, no more limitations – just smooth, uninterrupted trading around the clock. Experience lightning-fast execution and continuous connectivity that propels you toward your trading goals. With our VPS services, you're not just trading; you're transcending boundaries and conquering markets like an elite. Your success has found its new companion.
Discover our VPS packages, where pricing is crystal clear, just like a sunlit morning. We're all about making your wallet as happy as your trading strategies. Peek into our range, and you'll find competitive rates even your calculator will high-five you for. Snag amazing deals and wallet-friendly discounts for those who know the power of playing the long game. 
Your budget will thank you, and your trades will too. It's like having a financial advisor who's also a stand-up comedian—keeping things transparent and laughter-rich. Join the traders who've already made the smart move.
1
Basic Plan
The "Basic Plan" is starting off the line at just $3.50 a month with Genuine Windows Server 2012 R2 OS and Pre MT4 Installation. Stepping up, the "Starter Plan" at $6.99 monthly offers a more comprehensive approach with 99.99% Uptime Guarantee and Instant VPS Setup & Control Panel.
2
Advanced Plan
The "Advanced Plan" comes at $10.99 monthly with Run Multiple MT4s, EAs, and Remote Trading 24/7. The "Professional Plan" at $16.99 monthly equips you with Multiple Devices and Unlimited Users as we move higher. At the same time, the "Standard Plan" at $7.99 monthly delivers a balance between value and performance with a Dedicated IP Address and New York, Amsterdam, and Malaysia.
3
Premium Plan
For those who want to bask in seamless trading, the "Premium Plan" at $28.99 monthly is your golden ticket with 5 GB RAM, 2 CPU Core, and 70 GB SSD. And suppose you're not just in it to win it but to dominate.
4
Ultimate Plan
In that case, our "Ultimate Plan" at $41.99 monthly lays the world of trading at your feet with 4 Core CPU, 100 GB SSD, Windows Server 2012 R2 OS, Unlimited, Traffic/Bandwidth (T&C), Pre-installed MT4/5, Unlimited MT4/5 (T&C), MAX MT4/5 Terminal and all other services.
Why VPSforex.host is the Ultimate Choice for Cheap Forex VPS
Discover the unrivaled allure of VPSforex.host as your prime destination for an affordable Forex VPS. Unmatched pricing opens doors for traders of all stripes, making it the go-to choice for beginners and seasoned pros. Here are the reasons why you choose Forex VPS:
Budget-Friendly Brilliance Discover unbeatable prices suitable for traders of all levels, whether you're a seasoned pro or just starting.
Quality Unleashed Experience lightning-fast connectivity, unwavering uptime, and airtight security protocols. We're all about no-nonsense quality.
Forex-First Focus: Step into the world of Forex with confidence, thanks to our pre-tailored configurations that supercharge your trading platforms.
Round-the-Clock Expertise Dive into 24/7 support that knows no price tiers. Our experts are here to assist you regardless of your chosen plan.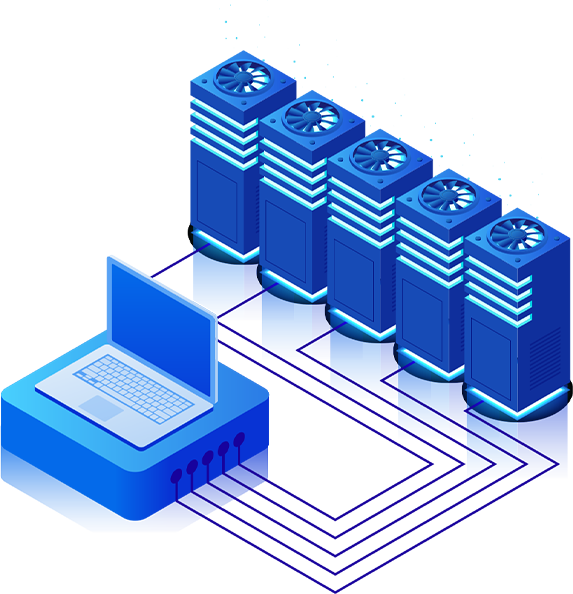 In the fast-paced world of forex trading, having the right tools at your fingertips can make all the difference. Enter the stage: Key Features for Forex Traders, your ultimate toolkit for successful trading. Let's break it down:
Key Features for Forex Traders

Low Latency
We're talking speed, which leaves others in the dust. This feature is your ticket to lightning-fast trade executions, ensuring your moves are as sharp as a hawk's eye. No more waiting games here.
Secure Trading Environment
Safety first, second, and third. With safeguards like DDoS protection, end-to-end encryption, and regular backups, your trading fortress is as impenetrable as Fort Knox. Sleep soundly, knowing your data is locked up tighter than a drum.

Pre-installed Platforms
No need to twiddle your thumbs while setting up shop. We've got MT4/MT5 and other trading platforms prepped and ready to roll. It's like having a trading cockpit right from the get-go at your command.
Global Data Centers
Your need for speed is fulfilled. Pick a data center close to your broker's heart, and watch your trading velocity hit warp speed. It's all about location, location, and profits.
Flexible Plans
Like a chameleon, our plans adapt to your evolving trading needs. Go big or more significant, with easy-peasy upgrades that keep up your skyrocketing ambitions.
Customer Testimonials
Discover what our satisfied clients have to say! Our customers rave about our pocket-friendly solutions that don't compromise on quality.
Move It

Good performance and reasonable cheap pricing. Highly recommended for forex VPS. Keep up the good work guys! 👍

Currently subscribe from them and has repeating for 3 month. Great customer support & fast response!

Currently subscribed to Forex VPS plan. Recommend this subscription for those who want to do forex with an Expert Advisor (EA).

Absolutely superb VPS from Forex VPS Host! My forex trade become easier with it. Thank you!
All Your Questions Get Answers
Why shouldn't I go for cheap VPS services? Aren't they a good deal?

While cheap might sound tempting, quality matters. Cheap VPS services often need to improve reliability, speed, and customer support. We focus on delivering top-notch performance and dependable support, ensuring your trading experience remains smooth and hassle-free. This helps you minimize system downtime due to connectivity and technology failures.

How can ForexVPS.host provide high-quality services at competitive prices?

We keep our costs low by optimizing our infrastructure, leveraging advanced technology, and streamlining processes. This allows us to pass on the savings while maintaining the reliability and features you need for successful forex trading. Internet connection stability, power redundancy, access from anywhere.
What sets ForexVPS.host apart from others in terms of reliability?

We utilize cutting-edge data centers, redundant connections, and proactive monitoring to ensure your VPS stays online 24/7. Uninterrupted service means your trades are always executed promptly, without any disruptions.

Are there compromises on features with ForexVPS.host's affordable services?

Absolutely not! Affordability should never mean sacrificing features. Our VPS plans have essential features like lightning-fast SSD storage, customizable resources, and a user-friendly interface. We're committed to offering you the complete package without breaking the bank.
So, Why wait?
Let's talk perks in the grand finale of our trading VPS spotlight! Our VPS services aren't just a tool. They're your trading sidekick. Lighting-speed executions? You got it. Uninterrupted uptime? Absolutely. Now, to cut to the chase without the grand farewell, let's chat trust.
View Plans
September 29, 2023
The Virtual Private Server has made its way into all walks of life. Whether you're a Fortune 500 company or
September 29, 2023
Traditional trade has become a thing of the past. With the development of VPS, trade has evolved into a much
September 29, 2023
Everything is being digitalized as we know, and trading is no different. It has also adopted the idea of connecting